Copy My Exact Dubsado Process - A Sneak Peek
Why am I creating this?
This has been on my to-do list for a while! For those of you who haven't heard of Dubsado*, it's a business, client and project management platform built to save you time and help you grow your business. It's like having a business partner, or a customer relations manager. Dubsado can help you manage projects, build client relationships, schedule appointments, send contracts and forms, and create workflows to automate the entire process.
I love Dubsado to bits BUT I can understand that initially, it can seem like a big investment price-wise, as well as a bit of a beast to tame in terms of set up. The aim of the resource I am producing is to shed a bit of light on the inner workings of Dubsado using my own business process as a use case so you can see how a real life business uses it. This will hopefully allow you to see how it could be applied to your own business and be a worthy investment and also that setting it up to begin with doesn't have to be hard or stressful.
The other great thing besides the fact you can do so much with Dubsado, is that it's constantly being updated and added to - functionality and special features get added all the time, it can only get better! And the more you familiarise yourself with the platform, the more you can see how to use it to your advantage.
What is it?
The Copy My Exact Dubsado Process resource is a series of PDF guides highlighting my Dubsado process and how I use it for business to give you a real life use case for context. It will have links to live forms I am using as well as a client portal. It will come in a folder and you can step through each part of Dubsado, so it's not a massive ebook that will overwhelm you.
How's it different from the thousand other Dubsado resources?
The thought process behind this is that I don't want to reinvent the wheel, yes there are thousands of Dubsado resources out there all listing how people love it and what their business uses it for, and Dubsado itself has all the tutorials you'll ever need to set your account up.
Copy My Exact Dubsado Process is unique because I won't just vaguely list what I use it for, I'll be giving you the exact text I use for each form, canned email, lead capture and workflow I use. I'll walk you through when I apply each workflow and reminder, when I send automated emails and how I onboard my clients and my step by step process for that using Dubsado. I use Dubsado for onboarding every client that has a medium-large scale project that needs a contract and questionnaire, so mostly branding and website projects, so I'll be focussing on showing you the steps I use for those. I'll also be linking you through to a fully live Client Portal so you can see how I set them up and what the live forms look like
What's included?
There will be a folder that includes 7 x separate PDF documents covering:
Introduction + Dubsado Checklist

Initial Set up (adding your branding etc)

Forms + Contracts

Lead Capture form

Client Portals

Canned Emails

Applying Workflows
When will it be ready?
Because I want to get every little helpful step packed into these guides, it's going to take a while to get a quality resource. I am hoping to launch this first week of June :)
Who is it for?
This resource is for anyone in a service-based creative business, who needs to manage multiple clients and projects. This resource can be applied to business niches such as:
Copywriters

Photographers

Graphic designers

Website designers

Print/packaging designers

Illustrators

Artists (commission-based)

Social media managers

And more!
I use Dubsado as a design studio focussed on website design, branding design and some print/social media/packaging design. So the forms/questionnaires I'll be showing you relate to those, but could still be applied to other business sectors.
It is also for those who like to explore platforms and are fine to get in and play around and learn how to use Dubsado. It is a guide, a walk through of what can be done and what can be applied in the platform.
Who is it not for?
This resource probably won't suit anyone who doesn't juggle clients or projects, so full product-based/ecommerce businesses or hospitality/accommodation business.
It also isn't for those who need step by step tutorials or video guides and very in-depth instructions. For this type of help, Dubsado itself has AMAZING tutorials and resources to help you with this.
And finally, it's not for anyone who wishes to learn how to send invoices/make payments as I don't use Dubsado for this (I use Xero) so won't be touching on this area.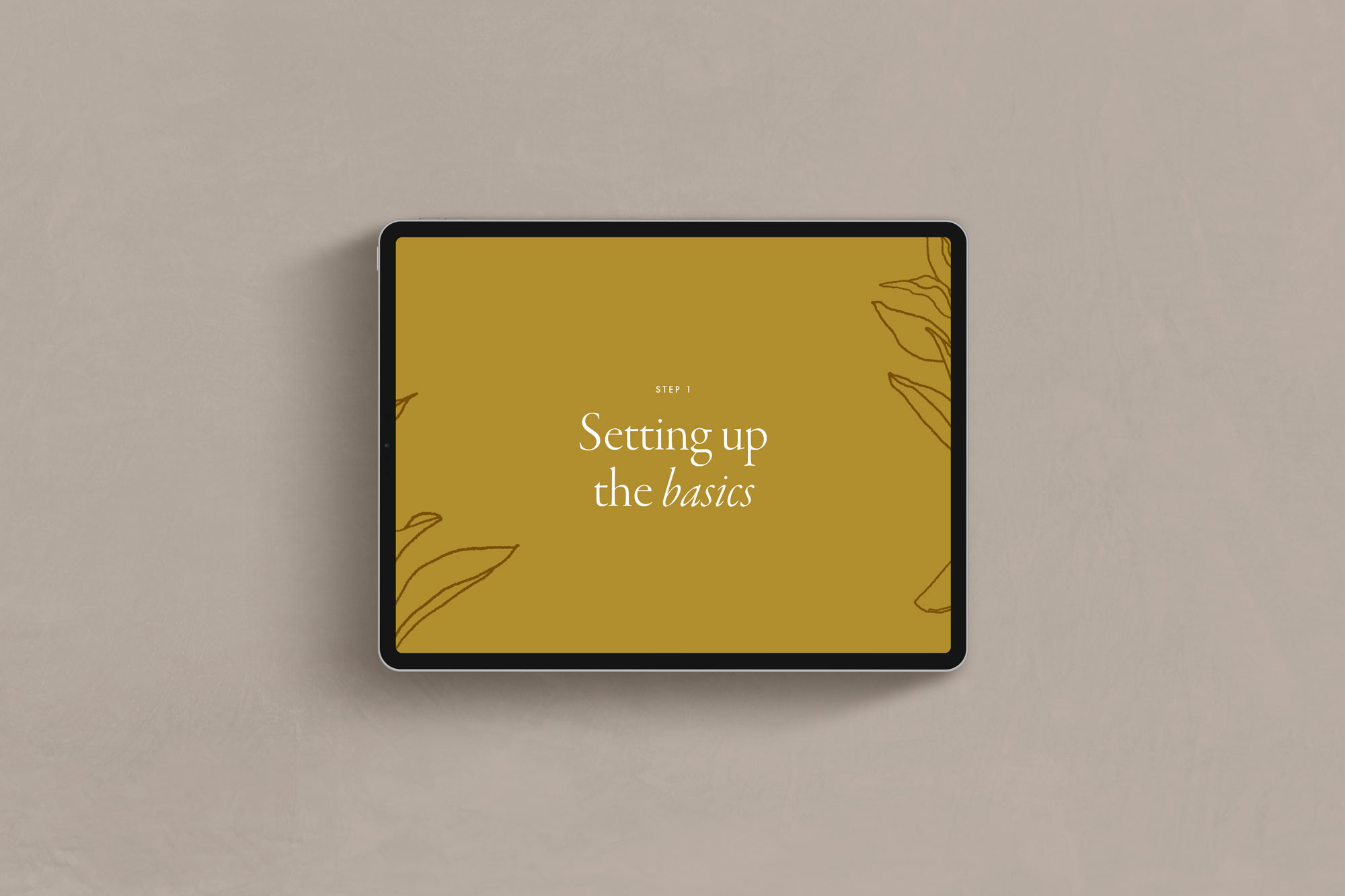 * Post contains affiliate links. I'd never recommend anything to you that I don't know and love myself, and Dubsado is definitely a HG tool for your business!

If you want to give Dubsado a spin, use my affiliate code januarymade to get 20% off your first month or year.
Stay up to Date
Subscribing via Bloglovin' below